BECOME A MEMBER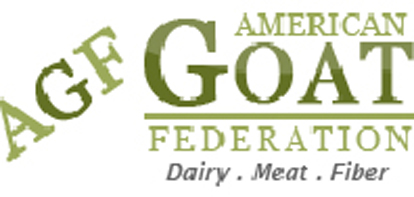 American Goat Federation
The American Goat Federation was created specifically to represent, unify, improve and advance the American goat industry and assist producers to achieve maximum success.
The American Goat Federation (AGF) seeks to actively represent the interests of more than 150 organizations and thousands of producers engaged in the sustainable production and marketing of goat milk, meat, fiber, breeding stock and grazing services across the United States.
About Us
The American Goat Federation promotes and facilitates the development of all segments of the goat industry including dairy, meat and fiber, by encouraging sound public policy, enhancing production and marketing of goat products, and promoting research beneficial to our member organizations and all producers.